This was a very nice ride on good roads and with a moderate tailwind all day. For about 25 miles, the roads reminded me very much of the roads we ride on at home: good oil-and-chip roads through rolling farmland with very little traffic and often lined with trees (see the first photo below). That makes today's entry as good as any to include one of my favorite photos of my riding buddies from home (second photo below; missing Scott, unfortunately). We miss you guys!
Some tertiary roads in Wisconsin look exactly like the roads we ride on a lot at home. They're perfect for riding.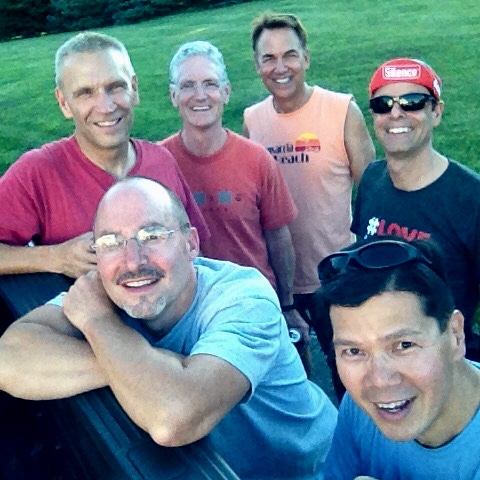 The gang from back home (minus Scott).